Download the e-book: Delivering 5-Star Restoration Experiences
Learn from an Analysis of 1,000+ Bad Online Reviews in the Restoration Industry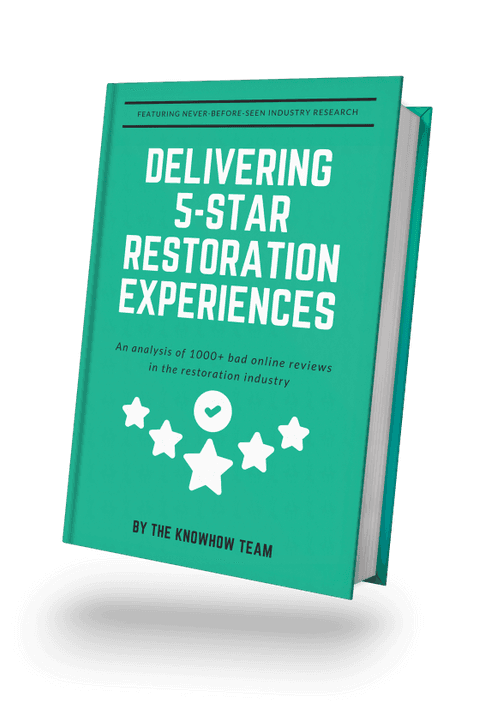 Where do most restoration companies fail? Is it a lack of communication? Project delays? Shameful customer service?
The team at KnowHow reviewed and analyzed over 1,000 1-star reviews for restoration companies in all 50 States and discovered 7 key points of failure that lead customers to post negative reviews.
If you want to learn from the mistakes of others? Download the e-book for free today!