Request a 10-minute call with a KnowHow Expert
Thank you! Your submission has been received!
Oops! Something went wrong while submitting the form.
Field Staff
Become a Restoration Pro
Imagine having a seasoned mentor right in your pocket, ready to guide you through any job, anytime, anywhere. With step-by-step training for critical roles in the restoration industry and on-the-spot, real-time answers to any question you might have, KnowHow enables workers to have incredible impact and grow their career.
Say Goodbye to Guesswork
In the face of unexpected restoration challenges, don't let your work come to a standstill while you search through volumes of manuals or wait on a callback from busy management. With KnowHow, you'll have instant access to clear, expert advice, right when you need it.
How KnowHow Helps Field Staff
KnowHow is designed to supercharge your restoration skills, providing on-demand guidance when you're onsite and giving you the knowledge you need to tackle any job with confidence and efficiency. It's time you work smarter, not harder.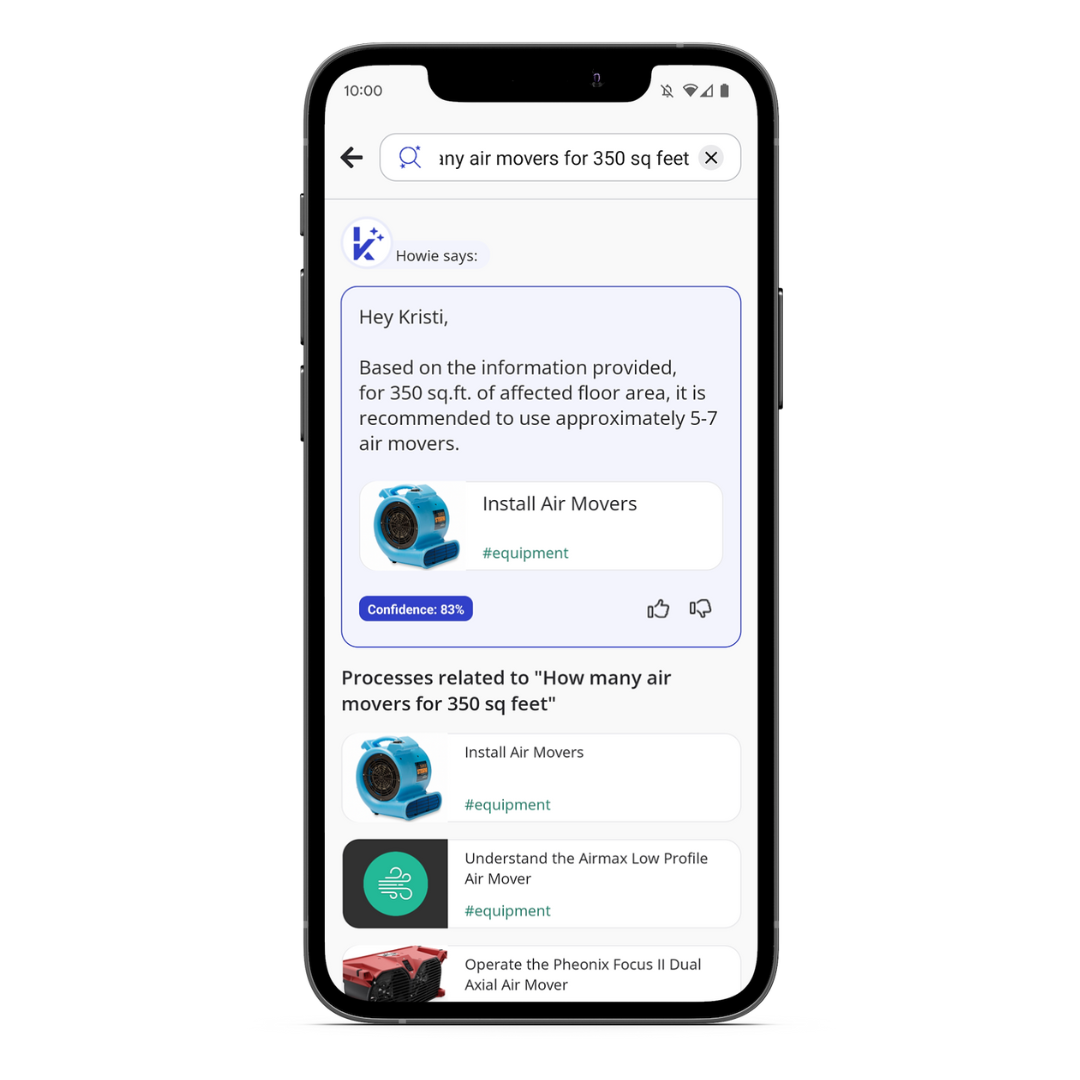 Searchable guidance
for every job
Not sure how many dehumidifiers you need for a room that big? Or how to use company-mandated software? Whatever questions you have, Howie explains your company's policies and Standard Operating Procedures in plain language so you can spend less time searching for answers.
Step-by-step support
in your language
Focus more on the job at hand and less on language barriers. Whatever language you speak, KnowHow instantly translates all step-by-step instructions into your preferred language, giving you access to crucial information in a way that's easy to understand.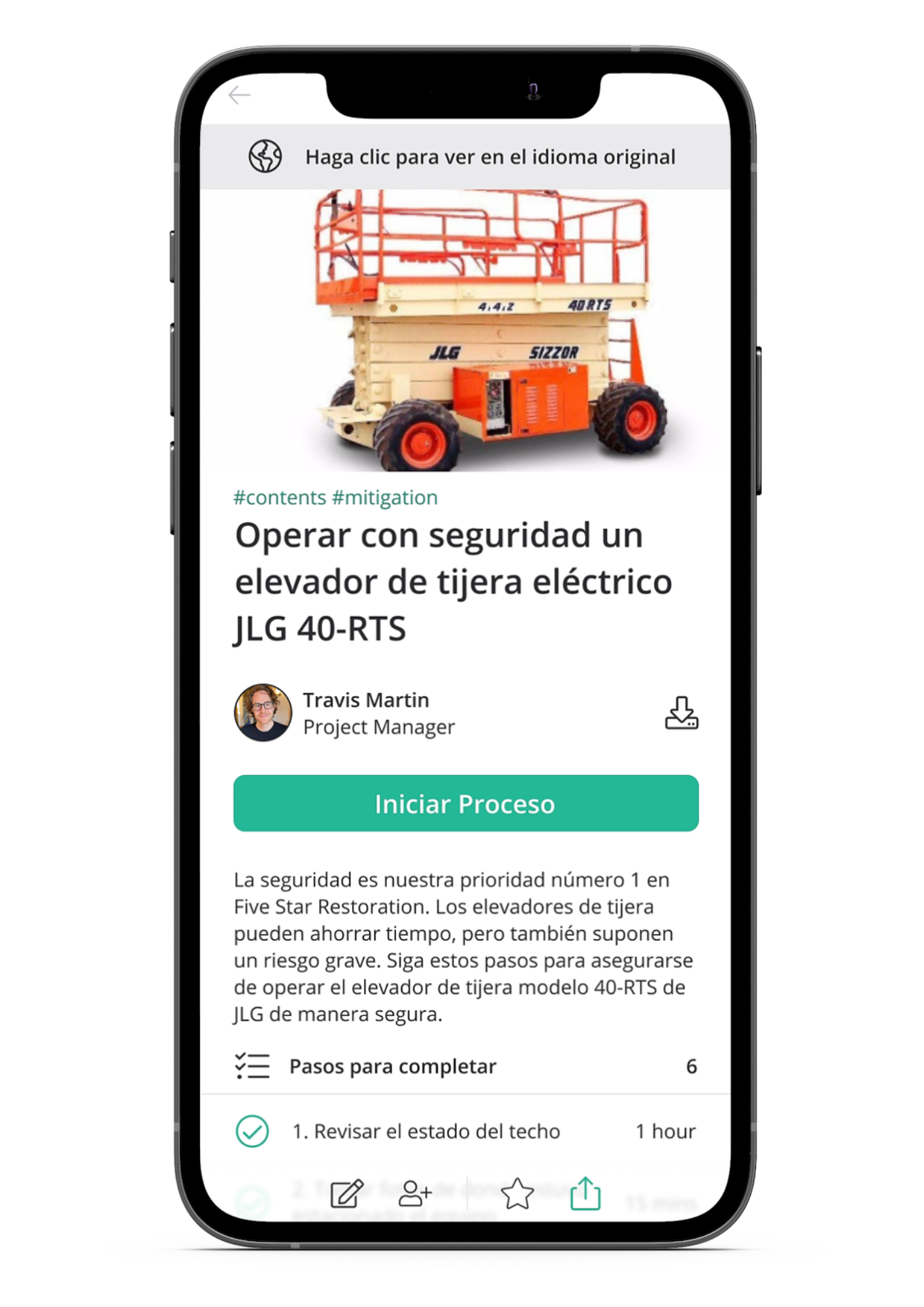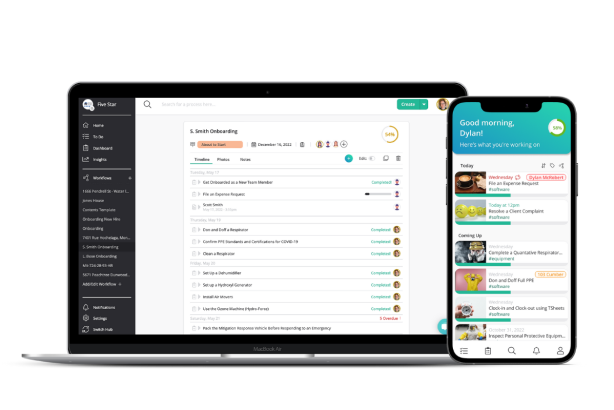 Straightforward onboarding and job transitions
Ever felt overwhelmed on your first day on a job? KnowHow simplifies the onboarding process, providing step-by-step guidance that's easy to reference so you can hit the ground running. Build confidence, hone your skills, and make strides in your restoration career right from day one.
Grow and showcase your restoration expertise
With KnowHow, you're not just doing the work — you're continually learning, growing, and proving your worth, paving the way for new opportunities in your career. As you complete tasks and learn more skills, earn badges to show off your progress and showcase certifications in your profile.
Frequently Asked Questions
Answering questions is our bread and butter. Here's a few questions and their corresponding answers:
How will we be able to access KnowHow if we aren't in the office?
What devices are compatible with the KnowHow app?
Is KnowHow only available in English?
Can KnowHow help me grow my career?
Customer Testimonials
"KnowHow makes onboarding new staff so easy. I just onboarded an Accounts Payable clerk and all the training was in KnowHow. It took no time whatsoever for her to learn how we want things done."
Lisa Blair - Owner & Business Manager
Paul Davis Restoration du Sud-Ouest
My advice is to sign up for KnowHow. Our stores in Florida, Texas, and Oklahoma offer consistent training and guidance thanks to KnowHow, ensuring a seamless experience at every location.
Heather Warnecke - Senior Executive Assistant
GOOD FEET
"KnowHow brings value to executives and blue-collar workers alike. It's scalable and applicable in diverse sectors, whether your job is software-based or more hands-on and mechanical in nature."
Evan Kostreva - Franchise Business Coach
EVERLINE FRANCHISING
"Our technicians don't have to go find their Project Manager when they have a question anymore. They have the resources right at their hands to solve any problem, so they show up on a job site prepared."
Kinyon Martin - Founder
RESTORE RITE